Arquebus perform a mixture of traditional folk songs and tunes as well as self written songs performed in an upbeat contemporary style with the energy of a band that loves entertaining.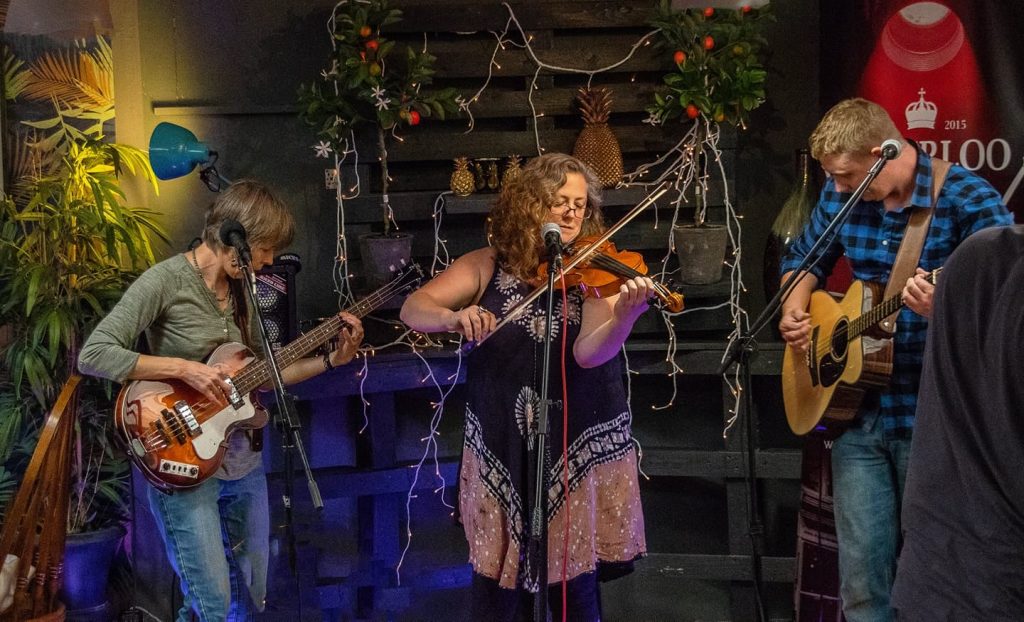 They cover jigs, reels and hornpipes from the british isles and beyond, all arranged in a toe tapping and upbeat manor and songs that span from the purely traditional through to numbers more reminiscent of the English folk revival.
There's something for all folk fans to enjoy.
Formed in 2017, the West Country Trio from Somerset are quickly building an enviable reputation with their live performances at clubs and festivals including a very successful debut at Bromyard Folk Festival 2019.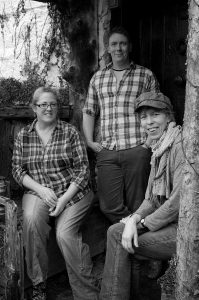 Alex on Fiddle, Sam on Bouzouki and vocals and Sarah on Bass and Mandolin are a tight unit, having performed regularly as part of the well know Barn Dance Band Hobson's Choice.
Sharing a love and appreciation of traditional and new fiddle tunes, they create their own zesty arrangements adding groovy Bass, percussive Bouzouki and quality vocals to the vibrant fiddle.